LEARN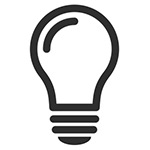 If you are new to experiencing Augmented Reality, or you've already created and uploaded scans to share, we have you covered. Try our online training and programs, read through the discussion board to troubleshoot and brainstorm, read the Frequently Asked Questions to get started or contact us and we'll do our best to make this a fascinating AR journey. 
Here's a sampling of the AR tools you can use to create, manipulate and share Augmented Reality creations.
---
FAQ
---
VIDEO TUTORIALS
INTRODUCTION TO AR

Opening AR Experience From Mail on iPhone
SOFTWARE TRAINING
IN THE FIELD
---
CONTACT
Need help? Contact us.
Educators, register for a class visit.